Uiisii Best Selling Headphone Review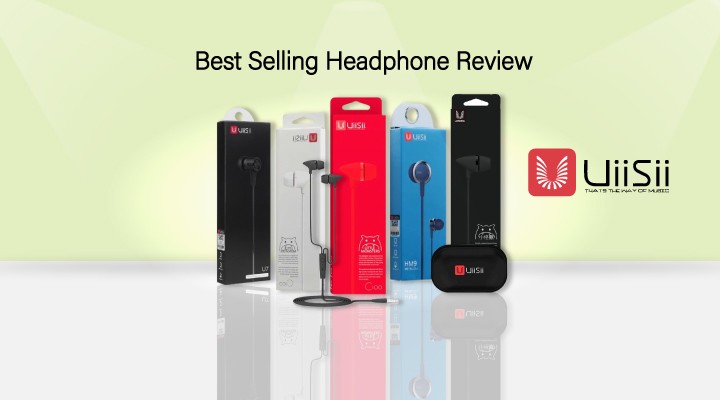 Uiisii

Best Selling Headphone Review: Your Musical Needs Are Met Right Here!

Buying the right pair of headphones is not something to take lightly because you'll be using them for quite a while, so make sure you get headphones that can sit comfortably in your ears without causing soreness. Uiisii is a brand that has been serving music enthusiasts in Bangladesh for a long time. So, you can surely rely on them

Now, check out our list of the best UiiSii headphones in Bangladesh.

1. Uiisii C100 Little Monsters Earphone ( 3 in 1 )

3. UiiSii In-Ear Dynamic Driver Earphones

4. UiiSii U1 Stereo Earphones With Mic

5. UiiSii In-Ear Stereo Headset with Microphone
Uiisii Headphones: Play It Loud!
When you're alone at home, it's nice to listen to some music to pass the time. Even when you're out and about taking an evening stroll down at your local park, the right type of song can make the experience better. You can listen to music while you work, study, do your laundry, and even when you work out. Headphones make this easy because you don't want your music to bother others around you.
Going to your local groceries to complete your weekly shopping? Then why not wear headphones to keep the walk to the store interesting? Buying the right pair of headphones will provide a quality listening experience no matter the location so if you're interested in what we got, look no further for the best UiiSii headphones in Bangladesh.
The Types of Headphones And What Uses Do They Have?
Before we go into the list of top UiiSii headphones in Bangladesh, you should learn a bit more about their uses to better decide on the one you want.
Headphones come in different sizes and shapes, which differ from brand to brand, with the quality and headphone speakers depending on the brand. Usually, headphones can be found in two types.
There are classic wired headphones which are generally cheaper but still have excellent quality and Bluetooth headphones which can connect to your phone automatically through Bluetooth. Both types of headphones will work fine, but the kind of headphones you want to buy depends on how you use them.
If you want to listen to some music casually while studying, then regular wired headphones will do great for you. They're cheaper, making them a more affordable option for youngsters in University and living on a budget. You can get adjustable headphone covers for these so that you can easily fit them in your ears.
They often have better quality when you compare them to wireless because of a physical connection through the jack. Analog signals are transmitted through the wires, which handle more data than Bluetooth signals. There are also no battery problems with wired headphones because as long as you have battery life on your phone, you can listen to any song you want. The primary issue is that the wires can get caught up on objects near you, and untangling them can be a hurdle.
If you prefer wireless headphones, then it's not a wrong choice if that's what you're looking for. Even though wired headphones are cheaper, you can still find some budget-friendly options due to how popular Bluetooth has gotten. When you're someone who enjoys working out, you know how messy it can get moving around with a wire going over your body.
Wireless is better because you have more freedom of movement and fewer restricting wires. Technological advancements are also suitable for wireless choices. With new phone models coming out every year, you will find more Bluetooth-compatible phones, especially when smartphones are plentiful. Wireless headphones are also easier to store.
They come in a small case which you can carry in your pockets anytime, anywhere you go. The most important thing to worry about is wireless headphones' battery life. You must recharge them when the battery gets too low, and connectivity issues are rampant due to interference from other signals.
Wired headphones will be better for musicians or people who work professionally due to the superior audio quality. Wired is the better choice for people in athletics who need a better range of motion.
Why Should You Buy
UiiSii

Headphones?

People looking to buy a good pair of headphones should try out what UiiSii has to offer them. They have some of the best-sounding headphones that deliver audio quality that is soothing to the ear. You may be worried about the price too, but don't worry because, with UiiSii, you can find whatever you need within a budget.

They have headphones with excellent sound quality and sound balance, like the UiiSii T8s. When you try them out, the sheer clearness of the sound will make you feel like you just got more than what you paid for. UiiSii headphones have perfect sound balance, and you can hear every tune separately, with the bass being especially audible for music heads.

You can also find most UiiSii headphones in almost six different adjustable sizes. It's for people with varying sizes of ear who need to make the fit tighter or loose. The build quality of their headphones is also very stylish and durable. They can handle some rough love, and you'll find that they still work great when you're done with them.

A good pair of headphones can keep you company for a good while if you know how to make them last. For people on a budget, UiiSii headphones will serve as the best companions for you as you go about your day.

You can relax anytime, kicking back with some snacks while you listen to music or using them while you're stargazing at night. Regardless of your choice, we hope you end up with the right pair of headphones you are looking for.
Leave A Reply
Your email address will not be published. Required fields are marked *